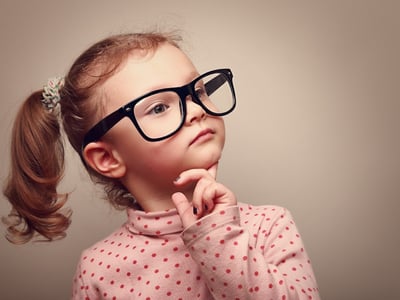 In the diamond business, tradition can be hard to ignore. With such a complex and defined supply chain, many believe that there is no way to adjust existing buying, selling and distribution models to include a digital element. While more of the world's economy has already moved online, the diamond industry cannot afford to get left behind.
In truth, much of the industry has already begun realizing the benefits of doing business online. Today, a significant portion of the world's supply of polished diamonds is currently listed for sale on independent, supplier neutral online diamond trading networks. Unfortunately, preconceived notions have kept many diamond buyers and sellers from participating in these online exchanges. Here we'll examine these ideas and debunk the top 10 myths about online diamond trading.


Myth 1. Online diamond trading is all about the price.
Fact: Many dealers and suppliers think the primary goal of an online diamond buyer is to find the lowest bargain basement price. Of course price is important, but many other factors such as expertise, quality and customer service are also large parts of the equation. What most diamond buyers crave is to get exactly what they want from a seller that they can count on to deliver a worthy product. Online diamond trading networks provide easy access to suppliers that stake their reputation to deliver quality diamonds at a great value. With expanded options, buyers have a chance to shop for their diamonds from knowledgeable, trusted sellers no matter where they are located. 


Myth 2. No one will buy an expensive diamond online.
Fact: Leading online diamond jeweler, Blue Nile, makes a good argument against this myth – in 2011, one of their many transactions was a $300,000 diamond engagement ring that sold via their iPhone App. This year's net sales are projected to come in between $488 million and $505 million. While Blue Nile is just one example of a consumer-facing site, there's no denying that the majority of commerce today is increasingly shifting to web and mobile channels. Today there are more than $8 billion worth of diamonds offered for sale on rapnet.com, the NYSE of the diamond world. The market would never have invested that much in the effort if it wasn't worth the return.


Myth 3. All diamonds online have hidden flaws.
Fact: It's imperative to trade on a reputable site that demands that all diamonds bought and sold within its platform are certified by a reliable third party grading laboratory. Such online diamond trading networks uphold these certifications by qualifying each diamond for sale. With a broad range of resources, RapNet ensures that suppliers accurately represent their diamonds and fully disclose all information about the products they sell. Misinterpretation of a diamond is not allowed and action is taken against any sellers who do not comply.


Myth 4. It's too complicated to run and manage an online store.
Fact: Technicalities shouldn't keep you from participating in a world where more than 40% of Internet users are spending more than $1 billion via ecommerce channels. Because the technology is so well developed, there is very little investment needed to quickly set up an independent site. Today there are so many "drag and drop" options for creating websites and apps that it almost seems as if running an online store is easier than operating a brick-and-mortar business. It's a sales channel that is too big to ignore – today's digital technologies can expand the reach of a business tenfold.
Myth 5. If I had a website, it would compete with my brick-and-mortar store.
Fact: Websites today complement and expand retail opportunities. Extending a brick-and-mortar store with an ecommerce focused website allows you to test ideas, quickly try things on the web and engage more efficiently with customers on their terms. More importantly, many diamond buyers begin their buying journey by researching their options online – if you don't have a website, these consumers will never make it into your store. More on this topic, here.
Download Your FREE eBook: Online Diamond Trading: Buying and Selling Diamonds in the Digital Age >>
Myth 6. If I open up an online store, I have to compete on price.
Fact: Price may be the first thing on most customer's minds, but it is not the only thing when it comes to buying diamonds. Quality, expertise and service all come into play. Seeing a company as a well-rounded entity will put customers at ease and keep them coming back.


Myth 7. Putting diamonds online cheapens the image.
Fact: Although many luxury brands have historically resisted the online sales platform, most are converting as they see a rise in engagement. Online sales of luxury goods has grown by 3% in six years, and 50% of luxury goods buying decisions are influenced by online interaction. Luxury brands are finding new customers and levels of interest online.
Furthermore, the diamond image can be heightened online too. Sites such as Graff do a great job of glorifying the image of the diamond via stunning photography, elegantly written content, an enjoyable user experience and so on.


Myth 8. I don't need to be online.
Fact: Today even enormous retailers like Tiffany and Cartier have online presence to support their brand image and business operations. Small mom-and-pop shops do too.
One of the best ways to increase your customer base is by having an online presence. Having a user-friendly site, social media accounts and an awareness of what is happening online will only increase communication and interaction with your customers. It also helps save costs that would be otherwise spent on more expensive and traditional advertising.


Myth 9. I'm used to how I conduct my business, the old way.
Fact: The diamond business has rich traditions and time-honored methods, but that doesn't mean that it can't evolve. The bond between buyer and seller doesn't evaporate just because a transaction is made online. 
Even if most of your business is done traditionally, having access to an online diamond community has benefits that are too good to pass up. Suppliers can instantly expand sales channels and revenue opportunities. Buyers can quickly check prices before negotiating a purchase and rapidly source specialty stones to meet all their customer requests. It's important to think of online diamond markets as an extension of traditional business models – one that offers tremendous convenience and an opportunity to increase profits.


Myth 10. Online trading is only for the big guys.
Fact: Smaller organizations benefit tremendously – with a strong online presence, you can look and act like a business ten times your size.  More importantly, you gain access to an online community of highly specialized diamond merchants – connections that will provide incredible insights into how to best build your business. With price transparency, inventory sharing and exposure to larger markets, online diamond trading is arguably the growth hack that every small business needs to be more successful in both the short and long term.
What are some other myths you might have about online diamond trading? Leave a comment in the field below.
---