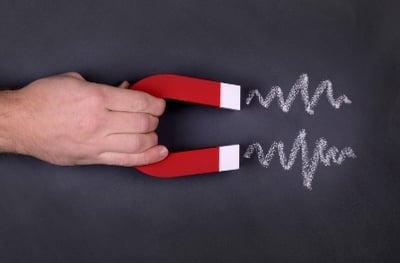 It's not so hard to drive general traffic to your website, but what you really want is to attract the right traffic that will meet your business goals: sales and customers. There are several marketing methods that will enable you to drive targeted traffic to your website, find the right leads and help you close the best deal.
Directories
"Business directories are a great form of targeted advertising. Generally, when someone is using a business directory they already have a specific need for your service. …Position your listing or ad in appropriate directories and design it so it catches the attention of your target customer before the competition grabs them." - Metrolanddigital.com
We used to "let our fingers do the walking" in the Yellow Pages until the internet came along and provided a plethora of listings opportunities. Web directories, like Yahoo! Directory, were introduced, and then search engines like Google and Bing transpired and pretty much took over as the main way people search for information on the internet.
But directories have not been completely dethroned, they still have importance, particularly in local markets, and they help establish credibility and generate quality links. Directories can and should be used as part of your digital marketing strategy for both selling diamonds and jewelry online and driving customers to your diamond jewelry store location. You can also list your store in diamond and jewelry niche directories. You may have to pay for listings, but the minor expense might be worth it if they will bring you the most targeted traffic.
If you have a brick and mortar store as well as an online store, get listed on Google My Business for free. Being on Google My Business is where people can find you when they do local searches because you'll be listed on Google Maps, Google Search and Google+. Google My Business also lists phone numbers and business hours. According to TrimarkDigital.com "Google My Business is not just another social network! Google's dynamic search algorithm is constantly changing, and it's becoming more and more critical to stay up-to-date with its regular adjustments. Recently, Google released a new algorithm that targets local search results – and having a Google My Business page can play a big role in how your business adjusts." The more optimized your Google My Business pages are, the higher you will rank on a Google search and the better your chances are of people finding you.

Pay Per Click (PPC)
Pay Per Click or PPC campaigns can do wonders for sending targeted traffic to your site. This method can be really effective, but can also be expensive if you don't know how to prepare and monitor it properly. It's worthwhile understanding how it works and what you can gain by using it before starting.
"PPC is one of the most dynamic and adaptable forms of Digital Marketing; you can see performance statistics incredibly soon after ads have shown, which enables you to make changes pretty much instantly." Tara West, Koozai.com
Wordstream.com defines PPC as "a model of internet marketing in which advertisers pay a fee each time one of their ads is clicked. Essentially, it's a way of buying visits to your site, rather than attempting to "earn" those visits organically". To understand further, PPC is when you search for something on a search engine and two or three ads appear on top that say "ad" in a small box on the upper left hand side of the result. Those ads have been bought through PPC. When someone clicks on the ad, whoever placed the ad pays the search engine. Let's say you pay a cost per click of $3 and you receive 100 clicks. From those 100 clicks, one of them results in a $500 purchase. That's not a bad ROI.
What's more is if the search engines think you are doing a good job targeting the proper people with your ads, your rate per click will go down even further. Just keep an eye on your campaign as the costs can add up very quickly, especially if you are targeting popular keywords. You might have to monitor it hourly at the beginning until you find the most accurate keywords for your market.
With PPC ads, you can also set the parameters for your target market. For instance, you can create unique settings like location, gender, age, profession, industry type, job title, and more. You can run PPC ads in several locations like Google, Yahoo!, Bing, Facebook, LinkedIn and Twitter.
Check out the free Wordstream.com resource called PPC University where you can learn all about how to implement really effective and well planned-out PPC campaigns.
Google Adwords
Google Adwords is the most popular PPC program to use, and it's because Google is currently the most widely used search engine out there.
Here's an example of how it works. If you decide you want to rank for the keywords "Diamond Heart Earrings." In your Google Adwords account you would enter in how much you want to pay every time your ad is clicked. Then when someone does a search for "Diamond Heart Earrings", Google reaches into its pool of all advertisers who have put in bids for this specific term. According to wordstream.com, the decision of "who gets to appear on the page is based on the advertiser's Ad Rank, a metric calculated by multiplying two key factors – CPC Bid (the highest amount an advertiser is willing to spend) and Quality Score (a value that takes into account your click-through rate, relevance, and landing page quality). This system allows winning advertisers to reach potential customers at a cost that fits their budget. It's essentially a kind of auction."
Yahoo! Groups
Yahoo! Groups is a place to position yourself in your industry. It's essentially a collection of online discussion boards where people ask questions and get answers. Group messages can be read and posted by email or on the Group's webpage like a web forum. It is not necessary to register with Yahoo! in order to participate in Yahoo! Groups. Find a group that's good for you or create your own. Contribute to discussions and provide solutions to other members.
Keep an Eye on Your Competition
Keeping an eye on your competition is a key strategic component of running any successful business. By seeing what your competitors are doing with digital marketing you can try to improve on their strategy and identify and close any gaps in the marketplace. An important reason to be aware of your rivals is so that you can differentiate your business and highlight your unique selling points (USP). Read Diamond in the Rough: 5 Tips to Make Your Online Jewelry Store Stand Out to learn more about creating a USP. Make sure to bring out those biggest selling points and use them to become your company voice. This solidifies and anchors your businesse's persona and what you stand for.
See what your competitors are doing on their websites, in Google Search and on social media. Take a look at their customer reviews. Learn from their successes and their mistakes too.
Conclusion
Driving targeted traffic to your site is an important aspect of both marketing and sales productivity. Although you may have to invest some money into these methods, it can save you substantial amounts of time when following potential leads and improve the outcome of turning those leads into customers. Create a strategy and intertwine this with your general marketing efforts through print, social media and content writing. By bringing all these methods together and analyzing and optimizing them, your company's marketing reach will be vast and you should see returns on your investment. 
---