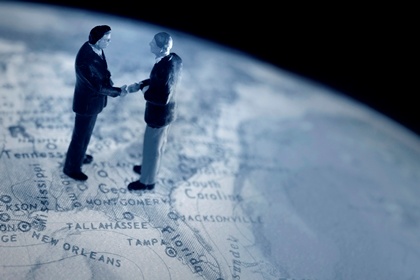 Mobile and web technologies have fundamentally changed the way people do business worldwide. While basic principles have remained intact, such as providing real value to customers, strategically expanding your business to increase profitability, and more, there are many tactics which have changed.  
Before we get into the effect that technology has had on individual diamond retailers and suppliers, let's take a look at how it has impacted the diamond market as a whole.
Price Transparency
The rise of the "price comparison" site is one of the many benefits of a world driven by ecommerce. The trend has carried over to the jewelry world as well – price data on millions of diamonds offered for sale is available 24/7. Just as investors now have complete insight into asking prices for different stocks, those in the jewelry business can see asking prices for diamonds by cut, clarity, size and other criteria in real-time. Data on diamond availability is also available online, which gives both buyers and sellers greater insight into supply worldwide.
Global Markets
Technology has broken down the regional barriers that previously separated diamond buyers and sellers. Now, consumers in New York are routinely buying specialty products from craftsmen in Nepal, Spain and Connecticut. While the diamond business has always seemed global at heart, in truth, most diamond jewelry retailers worked with a limited number of suppliers that visited them in person. That connection to the diamond trade seems limited when you consider how many companies – large and small – are now buying and selling diamonds via global exchange sites such as RapNet.
Mobile Tools
People that never used to be good with computers are now confident and tech savvy thanks to the proliferation of smart phones and mobile apps. Because they are so easy to use, mobile apps have become essential to how people organize their day, answer customer inquiries and even manage their business. Specialized apps for the diamond market, like RapNet's mobile app, lets users check prices and research diamond availability without ever having to leave the coffee shop or their customer's side.
The Impact on Retailers
Diamond jewelry retailers benefit tremendously from greater transparency and access within the diamond market. In the past, small shop owners often wondered if they were getting a good deal on the diamonds they purchased – today they can quickly find out. By checking price and availability data, they can negotiate fair prices at every turn and ensure that their costs are as low as possible from the start.
The ability to quickly search inventory online, for example to help a customer replace a lost diamond, is an advantage that retailers large and small can benefit from. Also, being able to offer a customer a diamond that is not physically in your store's inventory, means never having to lose a customer.
Interestingly, global exchange sites offer retailers a unique way to work with suppliers by facilitating an "instant inventory" function for their websites. In essence, retailers can list diamonds from their preferred suppliers on their own website and sell them directly to customers – without the cost of having to own them. Clearly, the opportunity to grow without capital investment is a significant gain that only technology can enable.
The Impact on Suppliers
Global online diamond exchanges are changing the game and breaking down geographic constraints for suppliers as well. Within moments of joining an online diamond trading community, suppliers can expand their sales channels through greater exposure to additional dealers and retailers. Because they can connect directly with those buyers, this model means shorter supply chains as the barriers between market participants disappear.
Suppliers that embrace this new method of diamond trading can increase sales and profit margins in the process.
Conclusion
Although technology expands a buyers access to diamonds and gives sellers a chance to step outside of their regional markets, it doesn't mean that the relationship building skills required to make strong, trusting connections between suppliers and retailers will fall by the wayside. But the added value an online diamond trading network offers is, well, invaluable. Because buyers can check prices and suppliers' reputations beforehand, they can know who will deal with them fairly and they will shift more and more of their businesses in that direction. And because the suppliers themselves now have instant access to larger inventories and competitive pricing information, they can better serve their current and potential customers in the long run.
When retailers and suppliers connect online, the choice of who to do business with is always dependent on trust, service and of course price. In the long run, connections will remain – no matter how they are found
---