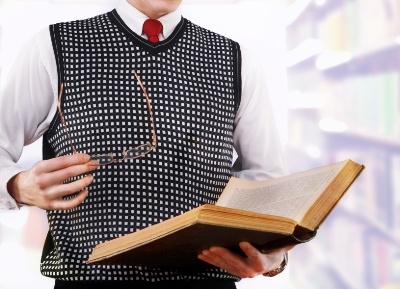 The diamond industry has changed dramatically over the years, from a local "handshake" business to a global industry where diamonds worth millions of dollars are being bought and sold on the internet every day. How and when did the diamond market make this transition to trading online and how has this impacted the diamond market as a whole?
Diamond Trading, the Early Era
In the 1970's, the diamond industry was a very different world than it is today. Not only were polished diamonds mainly sold inside private members-only markets or bourses but also there wasn't a strong consistency in diamond asking and selling prices. Furthermore, the international supply of rough diamonds was controlled by the De Beers Company as a practical monopoly. Soon, new mines, new markets, and new manufacturing centers opened up and the rough diamond business became global and fragmented. New players entered the business and transactions began taking place outside the closed bourse trading rooms, which meant that manufacturers, dealers, and retailers around the world started to need better price information.
Martin Rapaport and the Rapaport Price List
Martin Rapaport started to collate and publish price lists in 1978 with the goal of creating a pricing benchmark for the international diamond industry. This was a huge change in the industry and it took time for many of the more traditional diamond dealers to accept the advantages of a more open market, but the benefits soon became clear. By bringing transparency to the calculation of prices and by standardizing the different diamond characteristics such as color, cut, clarity and carat, the Rapaport Price List made it better for traders to communicate prices and buy and sell their goods. Retailers were able to plan their expenditure and set jewelry prices with a clearer understanding of their profit margins, once they knew what prices they could expect to pay for their diamonds. Manufacturers were able to observe trends in market prices, and dealers were able to compare the prices of similar diamonds to find the best deals. What started in New York back in 1978, as a printed paper list handed out to traders, has become the international benchmark resource for diamond prices today.
The Technology Boom
In 1991, before the internet took off, RapNet made its first appearance as a peer-to-peer computer trading network. In 1996, RapNet was launched on the internet as the first online diamond trading network, transforming the diamond industry into a readily available, real-time information economy. This online revolution also coincided with big changes to the traditional diamond supply pipeline, the ending of the De Beers monopoly in 2000, the opening up of large new markets in Asia, and the growth of e-commerce, or online shopping.
Online Diamond Trading Today
Various online diamond trading platforms have come and gone over the years, but some, such as RapNet, have stood the test of time. Today over 1 million diamonds are listed for sale on RapNet every day, creating a truly open market with tens of thousands of B2B market participants, like diamond manufacturers, suppliers, dealers, and buyers. Undoubtedly, the success of RapNet is due to the adherence of Martin Rapaport's vision of "bringing transparency to global diamond buyers and sellers, with values of free, fair, honest, transparent, open, competitive and efficient markets."
Trading Diamonds Safely Online
Those businesses that are concerned about security should feel assured because today's technology has come such a long way. Most e-commerce and financial websites are hosted safely with password protection and SSL payment certificates. It's also up to the company to make smart decisions on the internet by doing such things as making sure their employees keep their passwords secure, following up on the details of their outgoing and incoming orders, and double checking to what company they are sending payment.
Others are wary of buying diamonds if they cannot see them physically. Here as well, today's advanced high-resolution images and 360° video enable traders to inspect a diamond from every angle on the screen, instead of holding it in their hands. RapNet uses Sarine Loupe Imaging, for example, as the imaging choice for the diamonds on their site, and it's advised that companies look for such features when deciding upon a diamond trading network.
Most importantly, proper diamond certification from reputable labs, detailed specifications and a wealth of searchable information on sites like RapNet make online diamond trading a much lower risk than it could otherwise be. 
Challenges of Trading Diamonds Online
Trading diamonds online can also have its challenges, many of which can be avoided with a little planning. For instance, if a company is not satisfied with the diamond they've bought online once it has been delivered, it needs to be decided which company's responsibility it is to cover the cost of returning the diamond. Usually, it's advised to clarify such things before the deal is made.
Benefits of Trading Diamonds Online
Today, diamond markets are truly global. With major trading centers in India, the US, Israel, China, and Europe, the ability to trade globally, thanks to the "great flattening" of the internet, is unbounded. Traders who choose to list their diamonds online can reach buyers and sellers all over the world, without the need to travel on airplanes carrying priceless packages. There are great benefits for all aspects of the supply chain:
Manufacturers

 

can list all the diamonds they have to sell, giving them a huge reach.
Dealers

 

can buy and sell their stones throughout the world, including new locations where they never before had the ability to make connections.
Retailers

 

have a much larger resource base from which they can choose the diamonds they want to buy, with a greater ability to compare and negotiate price, from a large community of competitive and reliable suppliers.   
With an online diamond trading site, diamonds are continuously offered for sale, from all over the world, by the salesman that never sleeps.
Online listings can also help traders keep track of their inventory, and this makes it easier to adjust their pricing to reflect market trends and to be more competitive. Prices can also be converted into different currencies, according to the latest exchange rates, at the click of a button.
Some sites, like RapNet, have messaging capabilities, so buyers and sellers can easily communicate with their customers and colleagues, reducing the costs of traveling to international trade fairs and auctions to make business connections. 
Wide Range of Choice
Those companies that buy diamonds online today have an extensive range of goods to choose from, and they can take their time comparing pictures and prices on multiple websites without pressure from salesmen. The search facilities on websites also help buyers to look for the diamonds they require according to their specific criteria.
Lower Overhead
The transparency of online diamond trading gives buyers better price information and helps them to monitor and control their expenditure. They can keep a smaller inventory with the advantages of lower credit, storage and security costs. They can minimize the risks of transporting and storing diamonds and reduce their overhead. In fact, the RapNet Instant Inventory system enables diamond jewelry retailers to display RapNet's inventory on their website, allowing them to offer over a million diamonds to their customers without bearing the costs involved in owning them.
Choosing an Online Diamond Trading Platform
So how does a company choose the online diamond trading platform that's right for them? They should make sure to compare the features from one platform to the next. How many members does the platform have? Where are the members located? Where does the site get their pricing information? How sophisticated does the company want their search to be? How large is the inventory on the platform offered for sale? Does the platform offer chat capabilities? Companies should check references and reviews from other users and make sure they only join a legal site run according to ethical values.
Relationships Are Built on Trust
Like anything, it's all about building relationships. Buyers and sellers build trusting relationships based on clear communication, the reliability of their transactions, the provision of genuine certificates for each diamond, secure payment, and delivery systems to ensure that goods arrive safely and on time. It is crucial for buyers and sellers to establish good relationships and build positive reputations. Generating positive reviews and feedback from existing customers will help a seller to establish their trustworthiness and attract new customers.
We've Come A Long Way, Baby
Online diamond trading has had a clear impact on global diamond markets. RapNet, from its beginnings as a point of reference, has created an open market. Market information is helping manufacturers to know how many polished diamonds to produce, and which shapes and cuts are the most sought-after, based on market trends and price movements. Diamond manufacturers, suppliers, dealers and buyers all benefit from improved price transparency, and buyers and retailers are reassured by the standardization of the quality of the diamonds that they are buying online. With thousands of diamonds changing hands every day, online trading networks are clearly revolutionizing the way that people buy and sell the world's most popular gemstones.
---