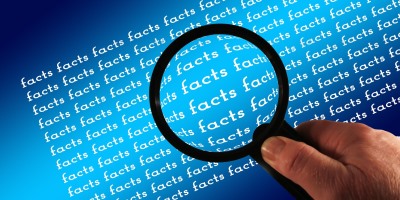 With so many industries making the transition from brick and mortar to the cloud, the diamond industry is following suit. But should it be? Or is going online a necessity for jewelers looking to survive in what seems like an inevitable industry-wide shift? Furthermore, does the internet actually make sourcing and selling diamonds easier, more convenient and less expensive? Or is it an unnecessary waste of time?
Find out the answers to these questions, as we debunk six of the most widespread myths surrounding the transition to buying and selling diamonds online.
Myth #1: Online diamond trading is the same as purchasing from a regular local supplier. I'll still need to pay the commission fees.
Fact: Actually you don't. Contrary to popular belief, when you trade on a network like RapNet you do not need to pay commission fees on each purchase. Instead, users pay a yearly subscription fee saving a great deal of money.
Myth #2: Buyers don't like to purchase expensive diamonds online.
Fact: Leading online diamond jeweler, Blue Nile, makes a good case against this myth. In 2011, one of their many transactions was a $300,000 diamond engagement ring that sold via their iPhone App. While Blue Nile is an example of a consumer transaction, there's no denying that the majority of commerce today is shifting to web and mobile channels. Today there are more than $8 billion worth of diamonds offered for sale on RapNet, some reaching values of over $1M.
Myth #3: I already have my local suppliers. I get good deals and have been working with them for years now. There's no added value in the extra headache that comes with sourcing new suppliers.
Fact: An online trading network can enable jewelers to get the same diamond that their local supplier is selling, but at an even better price. That's because instead of getting quotes from only a few suppliers, you'll be getting real-time quotes from thousands of suppliers worldwide. By increasing the size of your net, the chances of finding a more competitive price is very high.
Also, platforms like RapNet do more than just easing the process of purchasing and selling. They allow you to develop long term business relationships with other colleagues in the industry, including at annual diamond shows.
Myth #4: Online Diamond purchasing is too risky. It's preferable to stick to local suppliers.
Fact: It's only risky if the online suppliers are not verified. That's why trusted online trading networks like RapNet implement a strict vetting process ensuring that all diamond dealers provide a business license, a photo ID and most importantly, references within the diamond and jewelry industry.
With a platform like RapNet, even if you're not ready to purchase diamonds online, you can still log on and use our signature pricing tool to determine if your local suppliers are giving you a fair price.
Myth #5: It's too risky buying a diamond without seeing it first.
Fact: With detailed grading reports, diamond plots, photos and even 360° videos, you can easily determine the visual appearance and specifications of the diamond you need. Reputable trading platforms allow buyers to search specifically according to these details, providing confidence that only diamonds which comply with set criteria can be found.
Further to this, platforms like RapNet ensure that suppliers accurately represent their diamonds and fully disclose all information about the products they sell, with action taken against any sellers who do not comply.
Myth #6: Buying and selling online sounds complicated. I need to be tech savvy to do it.
Fact: Actually it's about as easy as checking your email. The beauty of RapNet for example, is that it was designed with technophobes in mind. It's easy, quick and most importantly, it's user friendly.
Conclusion
With these myths busted it seems high time to reconsider all those archaic preconceived notions about online diamond trading. The benefits of directly accessing worldwide customers at the click of a button should give good reason to join the trend and bring your diamond business to new heights.
---