Beginner's Guide to Email Marketing
As a retail business, you are always looking for ways to boost profits while keeping costs low. Emails are a powerful and cost effective way to communicate with your current and potential customers. Whether you use emails to update customers about orders, new products, or sales, it can be an extremely effective marketing channel. On average, emails have a 3800% ROI (return on investment) which means for every $1 spent you make back $38.
Collecting email addresses
In order to send out emails, you need to first have a collection of email addresses. Your first step might be to go through your address book of past clients. However, this might not be the best way to start, as it's always best to first get permission before sending someone a marketing email and is often the law depending on where you or they reside. The easiest way to do this is to set up a form with either a privacy statement or checkbox asking if people are interested in receiving emails from your company. (Free form building options are available via Google,123FormBuilder, Mailchimp, etc.)
Now that you have a form, you need to put it on your website and entice someone to fill it out. You can do this a number of ways including giveaways, contests, or discounts for those that sign up.
Sending emails
OK, you are ready to start working on your first email, where do you start?

Email Platform

- Depending on how many people are on your list, there are lots of free, robust, and easy-to-use email platforms available to you such as SendinBlue, Mailchimp, Benchmark, OmniSend, and Sender.

Campaign, concept, or purpose

- Before you start building out your email, you need to think about what you would like to achieve and possibly what you are willing to offer. For example, you want to increase sales on last season's collection and are willing to offer a 15% discount.

Setting your brand voice

- From your first email it is good to have an idea of the way you want to speak to your base. More than 50% of both men and women agree that humor is acceptable in an email, so don't be afraid to be funny!

Setting your brand design

- Just like with your brand voice, it is important to know what kind of colors, fonts, design elements you want to have. Creating a consistent style will make you more recognizable to your base in the future. There are plenty of free resources available online to help get you started with font pairings, logos, and color schemes.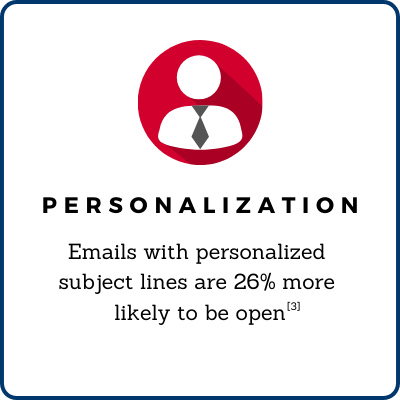 Subject Lines

- This is the very first thing your recipients will read and use to decide whether to open your email or not. It is important for you to be creative and stand out from the rest of the emails in their inbox. There a few words best to avoid so that your email doesn't get marked as spam, such as; percent off, make money, collect, clearance, claim.

Body

- Here you speak to your base, flesh out the details of your offer, or add images. You want to make this part easy to read and engaging.

CTA (Call to Action)

- The purpose of the CTA is drive your subscribers from the email to your website. There are many options for a CTA and it is important to test what works best for your base over a series of emails. You can use a text link, a button, a video, different colors, messaging, and styles.

Social Media Sharing

- Your email can spread past your base. Adding social media sharing buttons at the top or bottom for your email allows the recipient to share your email to their social networks with ease.

Unsubscribe

- It is important for your list health and often a regulatory requirement to allow people to unsubscribe. You don't want to send emails to people who are not interested in your company. Standard practice is to add an unsubscribe link to the bottom of all your emails.

When and how often to send?

- Statistically, it is best to send your email on a Tuesday, Thursday, or Wednesday at either 10 am, 8 pm, 2 pm, or 6 am keeping in mind your recipient's local time zone.

 You should test different days and times to see what works best for your subscribers. There is no exact answer to how often you should send your emails. The key is to be sending them messages they are interested in receiving - so if your content is compelling enough to warrant daily emails (like daily discounts) then that is fine, but if what you are sending is not considered valuable to them they will start to unsubscribe.
You are now ready to send your email - Happy Sending!
Ready to start emailing your customers and leads? Click here to download our 2 free email templates that you can use as your own email, or for design and content ideas.
Read the other blogs in this series:
The Jewelry Retailer's Ultimate Marketing Guide: Part 1/5
The Jewelry Retailer's Ultimate Marketing Guide: Part 2/5
The Jewelry Retailer's Ultimate Marketing Guide: Part 3/5
The Jewelry Retailer's Ultimate Marketing Guide: Part 4/5
---