From symbolic pendants and bright colors to vintage and sustainable styles, these standout themes are defining the coming year's designs.
If 2020 has taught us anything, it is to live with uncertainty. It's hardly surprising, then, that designers and consumers are drawn to reassuring motifs like the ever-present heart shape, and vintage jewels that play on nostalgia or form a basis for a modernized twist.
Here are six key trends that have stood out and seem sure to remain through 2021:
1. Charms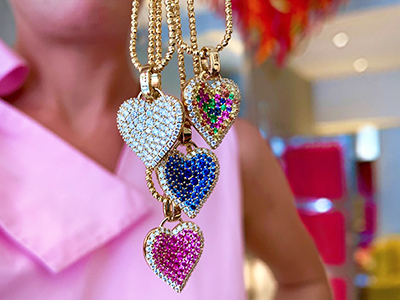 Image from Robinson Pelham
Everyone loves a pendant with their initials, a jeweler told Rapaport Magazine a few months back. Jewelry designers have released new ranges of letter pendants that are perfect for layering, many of them discreetly studded with diamonds. As jewelry lovers want their ornaments to express their personal story, symbols meaningful to the wearer are in demand; besides initials, popular options are star signs, celestial motifs and specific words ("love" and "freedom" are trending). Inventive designers have come up with lower-price-point pieces that are easy to add to existing everyday collections while still staying true to their signature styles.
2. Vintage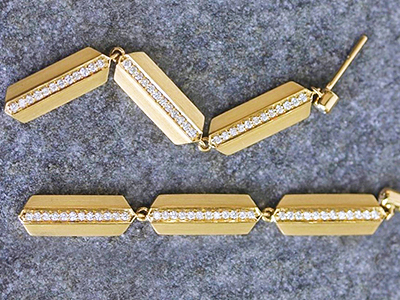 Image from Sethi Couture
Estate dealers have seen increased interest in their offerings. Art Deco pieces are a perennial favorite with collectors, but demand is also up for Victorian jewels and, to a lesser extent, retro items. Many dealers say their most devoted clients are female self-purchasers, who tend to make bolder choices like statement earrings, big cocktail rings and power cuffs.
For buyers who want a nod to past eras with a modern take, there are plenty of contemporary designers who draw their inspiration from antique jewelry. Georgian opulence, sentimental Victorian motifs, and streamlined Roaring '20s shapes can be spotted in collections like these.
3. Upcycling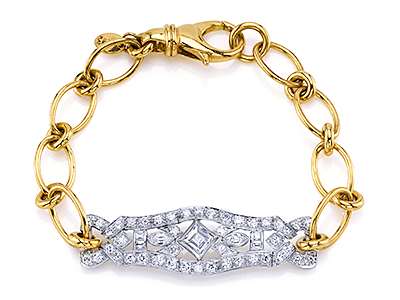 Image from Single Stone
Living through a pandemic and being forced to stay at home has led many people to revisit their jewelry boxes and reassess their collections. Designers have noticed an increase in upcycling commissions, in which clients bring pieces they want to redesign or heirlooms they wish to modernize. Not only is this a thoughtful way to reuse gemstones — old-cut diamonds are especially popular — but it can give birth to striking designs that combine the jeweler's style and the client's personal connection to the piece. Upcycling is going to grow in the years to come as Generation Z-ers and millennials inherit collections that might not suit their tastes. An emerald-cut stone set in a "dated" style, for instance, might be reinvented as a gypsy ring, as seen on many fashionistas' fingers.
4. Colors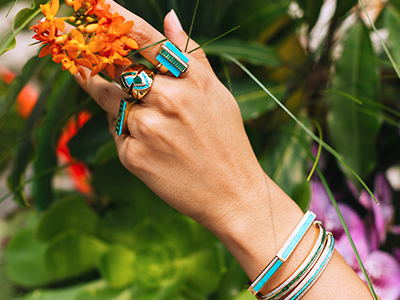 Image from Emily P.Wheeler
Designers and collectors want to have fun with their jewelry. The former are experimenting with brightly hued gemstones and new ways to set diamonds in colored enamel and titanium, making for playful, joyful pieces. Buyers, meanwhile, are looking for lighthearted styles to cheer them up — and considering how many people have been conducting business in the virtual sphere since spring 2020, showing off some nice pops of color on a Zoom call is enticing. Color is everywhere — in stud and more elaborate earrings, vibrant cocktail rings, and rainbow pendants that wearers can layer with other cherished necklaces.
5. Pearls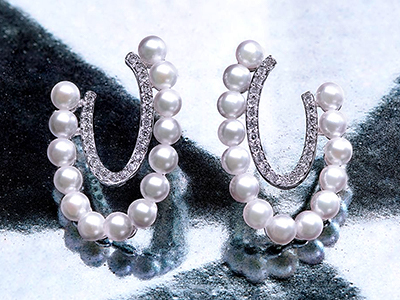 Image from Yoko London
Pearls have never really gone out of fashion; nothing says Jackie O and Audrey Hepburn chic like a nacreous necklace. But pearls are experiencing a notable revival this year. Vice President Kamala Harris is rarely seen without pearl jewelry at official events, and fashion-forward designers have launched collections in which pearls star heavily, either alongside diamond accents or on their own.
6. Ethics and values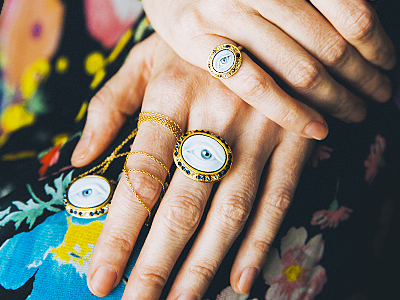 Image from Ana Katarina
Underpinning all these trends is shoppers' desire to match their personal stories with a designer's vision. And herein lies what may be the biggest trend of 2021: transparency. Falling in love with a piece of jewelry means more today than an aesthetic decision. Jewelry buyers, especially newcomers to the market, want to share the designer's values and know their purchase is not only personally satisfying, but ethical in its origins.
---