How to Anticipate and Deal with Some Common Customer Complaints 
It's no secret that the key to happy customers – whether in your physical store or online – lies with your customer service team. Properly training and preparing your staff, who are the face of your business, to manage and enhance the customer experience is vital to the long-term success of your store.  
We sat down with Steven Forsyth, Owner and Director of Celtic Rings in Ireland, to get some tips that will help you ensure your customers walk away from your store with a positive experience.  
First Impressions matter 
Great customer service starts with the initial contact a business has with a customer. Steven's business is online, so he has to find ways to make virtual transactions more personal. To achieve this, as soon as a customer makes a purchase, Steven has someone from his staff reach out to the customer over the phone rather than by email. After introducing themselves and thanking the customer for the order, they ask a few more personal questions about the item the customer ordered, such as when 'the big day' is if it's for an engagement or a wedding. This personal touch lets the customer know their order is being handled with care. It also provides future sales opportunities such as following up a year later, and asking if the customer would like to purchase anything for their anniversary to match the piece they bought.  
Manage Expectations 
An important goal of conversations like this one between your team and your customers is to manage expectations. Steven noted that the long delivery time was one of the biggest complaints from customers. He recommends using the initial conversation with customers as an opportunity to explain the process of crafting, hallmarking, and shipping which can prolong the whole process of the order. This is a very effective way to manage their expectations and avoid disappointment when shipping takes time. 
Be in the know 
Another way to avoid customer frustration is to make sure that all staff members are fully informed about each other's clients and where their orders stand. Then, if an employee is out of office and an issue arises, other staff members will easily be able to help the customer and answer any questions.  
TIP: Suddenly having to deal with an unfamiliar staff member can be disconcerting for the customer, so always explain the situation and use the customer's first name to keep it warm and personal. When the employee returns, always touch base with the customer immediately to follow up and maintain that personal touch.  
Be transparent – especially with prices 
There is often resentment among clients from price discrepancies when international duties, taxes, and shipping costs are later added on the cost listed on the website. Consider including these costs in the listed price so the customer fully understands exactly what they have to pay from the beginning. Alternatively, mention near the price that it does not include duties, taxes, etc.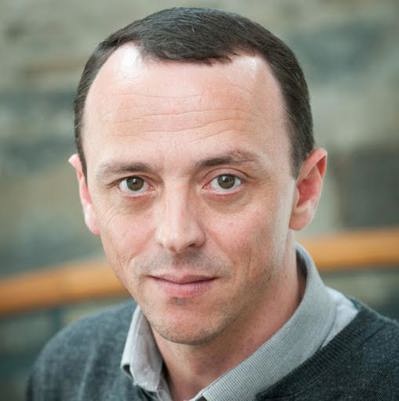 Steven Forsyth, Owner and Director of Celtic Rings
Be Accessible 
Another great way to shine and avoid missing sales opportunities is to be always easily accessible to your customers. Having an online chat feature with a 24/7 operator will ensure you can be reached at any time, from anywhere in the world, and never leave potential customers waiting.  
Sell the story, not just the piece 
It's always a win when you sell a customer a piece of jewelry they love. But if you can enamor them with more depth about the background and meaning of the piece, or educate them about its context and story, it becomes far more valuable and turns from a piece of jewelry into an heirloom. The customer will walk away with more positive feelings about the purchase.  
Stay calm, and be positive 
Lastly, there may be times when you feel you've done everything right, but the customer still complains. It may be difficult to pull off, but the best way to respond in these cases is to stay calm in the face of the storm and remain polite, respectful and positive. Yes, being on the receiving end of a disgruntled customer is hard, but if you remain determined and focused on ending the call on a good note, it will leave a lasting impression as they walk away feeling they were treated with respect and their complaint was acknowledged - a win for everyone.
---