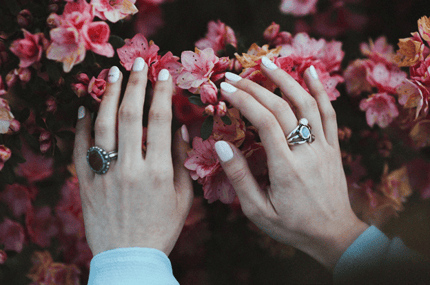 Today's online jewelry industry is incredibly competitive and ever-changing, so how do you get ahead of your competitors? By focusing on what your prospective customers want. Even Google's recent shift from keyword obsession to quality content reflects how dramatically the buying journeys of customers have changed in recent years.
There's no way around it: a content strategy is vital for any business to make it in the modern market. But just how do you get started with crafting a content strategy? With the right research, targeting, and attention to detail, you'll be sure to dramatically improve your website's rankings.
Content Marketing Strategy Building Basics
When you start crafting your brand's content marketing strategy, keep the following questions in mind:
Who is our target audience?

What does our ideal customer need? What are their pain points?

What are our brand's unique selling points (USPs)? How do we match them to our customers' pain points?

What are our rival businesses doing successfully?

What are the latest trends in content marketing, and do they show results?
Establish Your Target Audience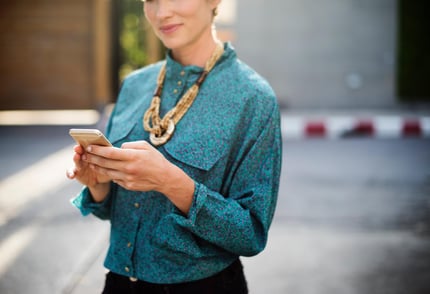 In the early stages of planning your marketing strategy, sit down with your team. Salespeople, marketing experts, and project managers have unique vantage points, as they work directly with clients. These professionals will know a great deal about who your targeted audience is, what they struggle with, and how content can be created to answer their questions.
Do people find you via organic search? Do you use multiple platforms (like Google AdWords, Facebook, etc.) to gather more information? Inarguably, customers control the retail industry, and taking a comprehensive look at their desires and buying habits is crucial for any jeweler starting on their content strategy.
How Do You Address a Customer's Pain Point?
There isn't, unfortunately, one set method for understanding pain points. In the retail jewelry industry, many prospective customers may not understand where they are in their buyer journey, so asking customers is not always the most reliable way to gather accurate data.
To get your research started, we recommend using the following tips:
Determine how rival sites and influencers are successful in their customer approach.

Find viral blog articles about similar topics and derive inspiration in their style.

Use tools like SEMRush to pinpoint a site's most-visited pages.

Check comments sections for real customers' compliments and complaints.
What Are Your Unique Selling Points (USPs)?
Ask yourself how your jewelry company differs from its rivals. Do you provide excellent customer service? Are your materials environmentally-conscious and fair trade? Are your products customizable and one-of-a-kind?
Customers today expect more than a transaction during a sales lead-up, and personalizing your product – and customer experience – could not be more vital. With in-depth research and introspection, match your USPs with your customers' pain points. It's the primary focus you want in future copy.
What Is 2018's Biggest Trend for Content Strategy?
Focus on Searcher Intent, Not Keywords
In 2018, marketing experts agree that, while keyword research is still important for SEO and attracting new organic traffic, blog articles shouldn't rely on it to pull in an audience. With an oversaturated market, keyword rankings naturally go toward sites with high Domain Authority (DA). Even with long-tail keywords, smaller companies can't possibly compete.
Sure, added keyword research can help you plan quality content to pull in potential leads, but it isn't the be-all, end-all strategy to drive traffic anymore. In fact, Google's algorithms focus on the needs of customers by having bots scan pages to discover whether a topic is relevant to the entered search. Expert content that's tailored to your audience's desires and needs is not only what your site needs to improve your click-through rates, but also to increase qualified traffic.
Come up with Content Topics That Fit Your Customers' Needs
Tools like Buzzsumo and AHREFS can help you understand which articles are trending, and how you can get the most attention on social networks. Also, be sure to read your competitors' blog articles, and take notes about what they're doing with trending info.
From there, you can use a simple Google search to get things rolling. Check out the FAQs and related searches on Google for article topic inspiration, as well as the structure you'll use. Do they work within the confines of your brand identity and content strategy?
How Do You Know if Your Content is Successful?
There's no point in creating content if you don't measure the results. Discover which blog articles are growing fast, and determine why this might be happening. Are visitors clicking through to other content on your page? Is the bounce rate too high? Does your blog's mobile version have a slow load time? You can always learn something from your Google Analytics data.
It's rare that a business creates perfectly-focused content marketing strategy on their first try. You can always rewrite and reshape content, so don't be afraid to branch out to new topics that are unique and original. Remember: Some of the greatest ideas and inventions have sprung from missteps!
---