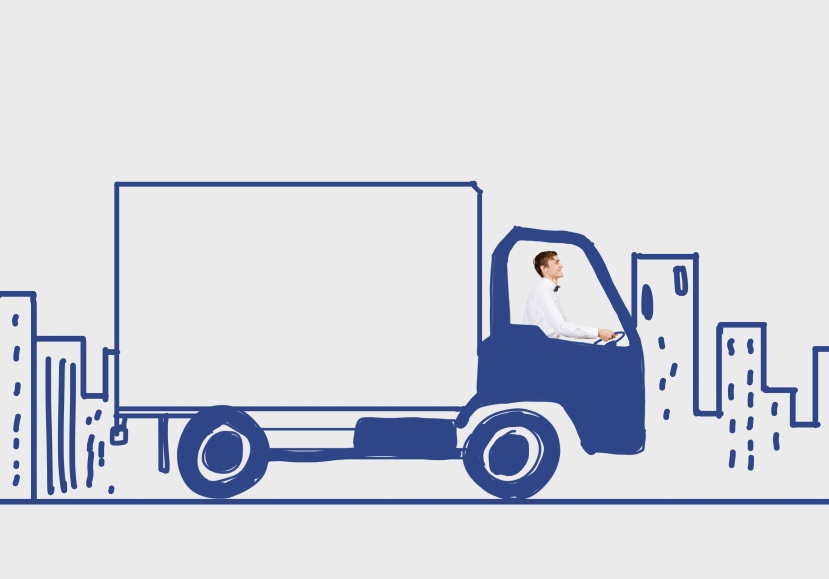 There's a lot to consider when it comes to safely and securely shipping diamonds within the United States. Some of the issues you must take into consideration include which carrier you'll select, how to package your shipment, and choosing the right insurance. Here are some tips to help you make educated choices about these crucial aspects of shipping diamonds within the domestic US.
What to Look for in a Shipper
Businesses and individuals have a variety of options when it comes to choosing a shipper for sending diamonds in the United States. These include more well-known shippers like Brinks, UPS, FedEx, DHL, and the U.S. Postal Service (USPS) as well as many other large and small shippers, logistics companies and couriers.
Some businesses find that USPS' Registered Mail service is the ideal method for shipping diamonds domestically. USPS has a low loss incidence in part due to the Postal Inspection Service, which investigates criminal activity involving USPS. Furthermore, shipments made through USPS Registered Mail are commonly shipped under lock and key and involve signature approvals at each step of the shipping process.
Regardless of which shipping provider you select, remember to make sure the shipper:
Offers substantial insurance coverage for damaged, delayed or lost shipments.
Can provide a signed receipt upon delivery.
Has a convenience center where shipments can be picked up, if being sent to a metropolitan area.
Opening an Account With a Shipper
You might consider whether it makes sense for you to open an account with a shipper you use regularly for transporting your diamonds. You'll find that many shippers offer the option to register an account in order to make future shipment processes smoother. When you open an account, your data is usually saved in the system for future transactions, so your payment method is readily available, and you can usually tap into a history of your past shipments and recipient list. In addition to easing the shipping process for your diamonds, opening an account with your shipper might also provide discounted shipping and insurance rates. Depending on how many packages you'll be shipping monthly, you can determine whether opening an account with a specific shipper is right for you.
Costs
How much should you expect to pay for your diamond shipments? At the end of the day, the costs for shipping diamonds will depend on volume, both in terms of value and the number of packages. Your choice in shipping method and insurance will impact your costs, and should depend on whether you'll be sending a high number of low-value packages (in which case it may make sense to ship and insure through a logistics company or a shipper), or whether you'll be sending a smaller number of higher-value shipments, where working with a secured carrier may make the most sense. Of course other variables such as delivery time and delivery method should be taken into account when it comes to calculating rates.
In general, the major shipping companies have competitive rates, and it's also often possible to obtain corporate discounts from services or associations that you may be part of. 
Packaging Your Diamond Shipment Securely
Fortunately, one of the easiest ways to promote secure domestic shipping of your diamonds rests entirely in your hands and depends on how well you package your shipment. Here are some tips to keep in mind to decrease the likelihood of your shipment being damaged or stolen in transit:
Packaging Tip #1
Use nondescript shipping boxes, including a smaller box which will hold your diamonds, and a strong, larger box in which you'll pack the smaller box.
Never ship diamonds in an envelope or folder, as these are machine processed which can damage or expose any packages that aren't entirely flat.
Make sure the boxes do not display any words associated with diamonds or jewelry (including "gold," "silver," "jewelry," etc.).
Avoid noting that the package is being sent from or shipped to a jewelry-related business.
Packaging Tip #2
Tape or glue the smaller box containing your diamonds to the inside of the larger box to prevent it from moving or rattling during shipping.
The smaller box should have the sender and recipient contact details in case the outer box gets damaged during delivery.
Fill the remainder of the larger box with packing material to further protect your package.
Packaging Tip #3
Make sure you have your own record of the shipping details, including recipient address, date and time of sending, expected shipment date and tracking number.
Insurance
Insurance is an important point to consider when it comes to shipping diamonds. There are a few things to consider, such as: What is the best method for obtaining insurance? If your diamonds are already insured under a jewelry block insurance policy, do you need additional shipping insurance? Here are some key considerations for insurance pertaining to shipping your diamonds:
Do I need insurance?
Whether or not you choose to purchase insurance for your diamond shipment boils down to how much of a risk-taker you are. Consider that, on average, about one package in every 1,000 shipments might be lost or stolen. This statistic against the average value of your shipments might help you determine whether or not it makes sense for you to invest in insurance from a financial standpoint.
What's the best way to obtain insurance?
There are a few options available for obtaining insurance for your diamond shipment. Here are three popular options. Understanding how each works will help you choose the one that's right for you.
Jeweler's block insurance

 

- Typically, using a jeweler's block insurance policy from an insurance company requires that you report detailed information such as how many shipments you'll make and the average value of the goods you'll ship monthly. Note that if the value of your packages varies widely, it may make more sense to go with a different type of insurance. With jeweler's block insurance, you'll also need to keep a log of every shipment's contents and value. This high level of detail ensures that you can be properly insured should any package get lost or stolen. Another point to consider regarding jeweler's block insurance policies is that they often differ in terms of how goods are covered. For example, some policies might only cover goods that are located in an office with specific alarm systems and safes. Jeweler's block insurance policies offer different levels of coverage for different rates. Typically, getting additional insurance from your shipper can be redundant with this type of insurance.

Insurance via your shipper

 

- Should you choose to purchase insurance for your diamond shipment via a carrier, you'll need to decide whether to use a general carrier (such as FedEx, UPS, or USPS) or a secured carrier such as Brinks or

 

Ferrari Express. Whereas secured carriers have no limit to the value of what you can insure, the maximum you will be able to declare with a general carrier per package is roughly $50,000. Additionally, you might choose to purchase insurance through the carrier, in which case you'll pay a certain rate for every dollar of your shipment's value.
Logistics companies 

- 

Logistics companies are an all-in-one option that can make shipping very convenient. For example, companies like

 

Malca-Amit

 

and AIB Express Logistics

 

will take care of your shipping, insurance, storage and packaging needs. In addition, working with a logistics company for insuring your diamond packages has advantages, specifically if you're regularly making a large number of shipments. Also, some companies might offer a platform you can log into for more easily managing the details of all of your shipments. Furthermore, because logistics companies typically negotiate rates with shippers, working with one will generally provide lower rates than working directly with the shipper, as is the case with RapNet.
Conclusion
There's a lot to think about when it comes to shipping your diamonds. Like anything, it requires careful research, knowledge and planning. Fortunately, you can try various options of shippers and insurance before settling on the one that's right for you. From there you'll be able to make the best choices for your diamond company.
Have you run into any issues or learned any useful tricks when shipping diamonds? Share what you've learned in the comments below!
---