As an online company, you may find that there are many technology solutions out there and there is always someone contacting you trying to sell you the next best "new solution".
It is important to focus on what these innovations actually do to drive your bottom line and familiarize yourself with five fintech (financial technology) solutions on the market that can help your business grow:
Purchasing on Finance
Payment via Bitcoin
Transparency & the Blockchain
Working Capital
Growth via Crowdfunding
1. Purchasing on Finance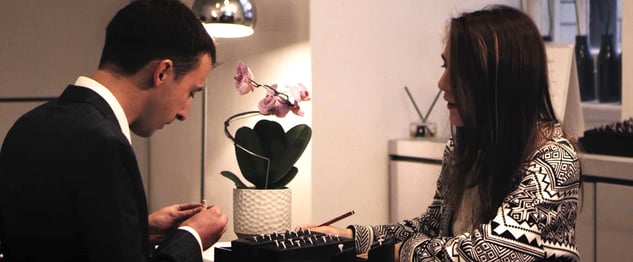 For most of our customers, purchasing an engagement ring will be the third largest purchase they will ever make (after buying a house and a car).
Unfortunately, for many, the ring of their dreams is just out of their price range.
Customers can now use modern finance service providers like Affirm and Divido, to apply for a 6-month, interest-free payment plan or extend this to 48 months, if they prefer. The process for the customer was once complicated and slow, and many had to take out a credit card to access these finance solutions. Now, within minutes they can receive an approval to finance and purchase the ring exactly as they had hoped to.
Financed customers can help you boost your sales by 15%-25% and the same can be said for average order values.
2. Flexibility and Payment via Bitcoin
There are many payment service providers out there that can help you accept payment by card. Some are well known because they've been around for a long time, but this does not mean they are the best solutions on the market.
One company that is great to work with is Stripe as they offer many different integrations, for example: cloud-based accounting software like Xero, Quickbooks and others. Recently they have extended these integrations to allow you to take payment via Bitcoin, Alipay, bank transfer and even on WeChat (for your Chinese customers).
3. Transparency & the Blockchain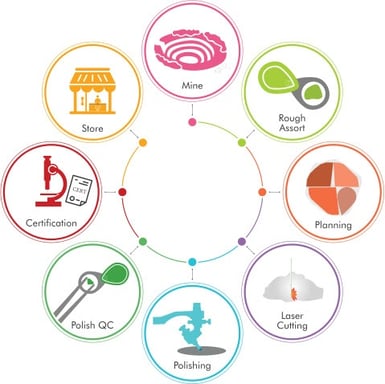 One of the most important things for modern jewelry brands is providing a product/service with a transparent supply chain. Whether it is to openly discuss where diamonds are sourced from, or where the jewelry is crafted, it is important for your customers to be able to know how you operate.
The diamond industry, in particular, has had its share of media around the conflict diamonds of Sierra Leone in the 90's and early 2000's. While some of these concerns were addressed via the Kimberley Process certification scheme, which helped to drastically reduce the number of conflict diamonds going through the supply chain, technology can further improve this process.
Everledger is using smart contracts and a blockchain ledger to securely track the path of diamonds (as well as wine, art, and can practically track anything else) as they pass through different locations and companies in the supply chain. Soon, they are going to be the data partner of the GIA and will be offering their services to all diamond companies, worldwide.
4. Working Capital
As most start-ups will know, working capital is crucial to the longevity of a business.
As jewelers, we know that most customers like to get engaged around the holiday season and around Valentine's Day. Many of these customers expect to be able to make a last-minute engagement ring purchase.
To be able to cater for these customers and have variety in stock, during these busy periods, your cashflow many require a boost.
New short-term financing companies like Yalber and Iwocca are the modern day online working capital solutions. You can draw down funds for the busy period and repay them when the stock is sold. It can be setup in minutes and is all managed online.
5. Growth via Crowdfunding
Finally, to expand and grow your business, you may want to consider the traditional investment path - to reach out to the crowd and find people that are equally excited about your business as you are.
In Europe there is Seedrs, and in the US there is Crowdfunder, who are gaining momentum. As a jewelry brand you will gain customers, brand ambassadors and investors through crowdfunding.
Jewelers, in particular, are great candidates for crowdfunding because so many people understand this timeless industry and many European brands, including us here at Taylor & Hart, have grown our business via this channel.
The future of jewelry is undoubtedly linked to technology and innovation, and it is an exciting time to be in the industry.
---