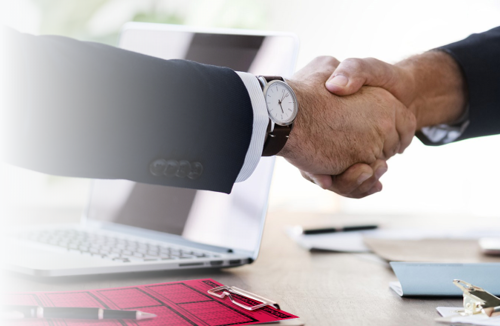 The key to success in any diamond business is buying and selling at the right price.  
The savvier you are at sourcing, the more you can save, some of which you can pass on to your clients. And the more informed you are about current market conditions and pricing data, the better you will be at pricing your diamonds for maximum sales and profit. 
So, we've put together a list of three ways that you can use market and pricing data to make more informed decisions that will make all the difference to your business' bottom line.  
1. Evaluating the Market Landscape 
Before setting a price or making an offer on any diamond, you need to have a good understanding of the market landscape. Being in the know about the current average prices, discounts, premiums, and how much similar diamonds have sold for, gives both buyers and sellers deeper insight into the current market, and helps them make smarter decisions about the diamonds they are trading. 
While real-time information on global diamond trading gives sellers more perspective on how to position and price diamonds competitively, it also gives buyers the knowledge and confidence to make sure they are paying the right price for the diamonds they buy.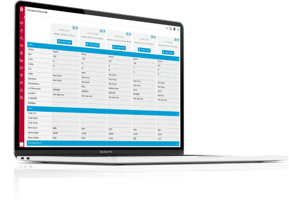 Chaim Mayteles, president of Samuel Mayteles Inc. in New York City, uses RapNet's Tradescreen tool to make sure that his prices and inventory are in line with current market values. He uses Tradescreen to benchmark his inventory with that of others. "Before you post, you can search existing prices and see what your competitors are offering, so you know you are competitive" he says. 
2. Knowing the Value of Your Diamonds  
Sellers rely on information about real-time discounted pricing information and comparable sales to gauge the value of their own diamonds. Knowing other stones' asking prices helps guide your own pricing decisions, shows pricing trends and makes your sales happen faster, putting you in a competitive position to make more profit.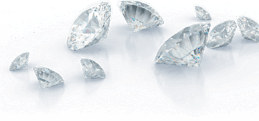 The primary source for diamond pricing information is the Rapaport Price List. As the international benchmark used by dealers to establish diamond prices in all the major markets, the Price List gives both buyers and sellers insight into price indications based on Rapaport's opinion of high cash asking prices for diamonds meeting specific criteria. 
The RapNet Price List is another great tool to evaluate your inventory. It provides real-time discounted pricing information based on real-world asking prices on RapNet, which is a great indication of your diamonds' market value.
3. Pricing Your Diamonds to Sell 
With diamond prices and supply being so volatile, dealers need every possible advantage to trade effectively. Well-priced diamonds move quickly and foster repeat business. Asking for unreasonable prices impacts your credibility and turns away clients, so you need to be on top of market changes and conditions to know the right price points. 
Using a tool that automatically computes the cost of a single diamond, like RapNet's Diamond Price Calculator, will help you price your diamond to sell.  
By simply entering your diamond's shape, size, color, and clarity, the calculator shows you the discount off and best and average price for RapNet-listed diamonds within categories (think melee, fancy shapes, or single stones).  
"This tool makes it easy to determine prices, such as 30 back of Rap," observes Praveen Dukkipati, president of Atlantic Diamond in Chicago. Mayteles, meanwhile, maintains that tools like these allow him to "search existing prices and see what competitors are offering" before posting his own stones. This way, he knows his prices are competitive. 
Buyers can also use the calculator to make sure they are not being taken advantage of and are paying the right amount. 
RapNet members can also use the Diamond Insights tool to simulate diamond pricing to see where their stones could rank in search results and then adjust their pricing accordingly to be more competitive. 
Whether you're buying or selling diamonds, you'll make better decisions that will increase your profit when you utilize credible real-time market and pricing data.  
Find out more about how RapNet's powerful pricing tools can help you buy and sell diamonds smarter:  www.rapnet.com/diamonds/pricing-tools/   
---