How to Grow Your Business on Social Media
Whether you're just starting out or looking to grow your social media presence, there are a few basic principles that can help you build your business online. Sure, it can sometimes seem like the social media sphere is mostly noise and funny cat videos, but with the right strategy, content and tools, you can make the most of the time you spend there.
Creating a Social Media Strategy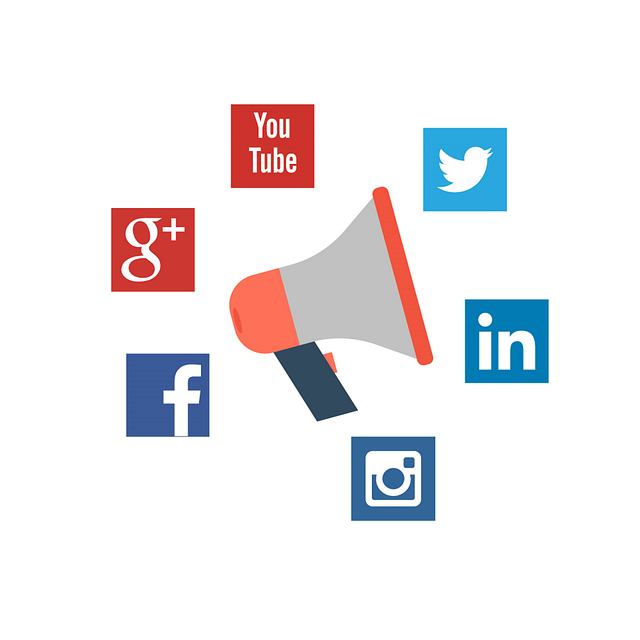 First things first: Spend some time deciding where you want to be on social media and why. It may seem easy to try and tackle all the platforms at once, but it's often unrealistic. Be conscious of how much time you have to invest in building and maintaining different channels. I find it's best to start slow — maybe just Facebook and Instagram at first — and grow from there, rather than trying to do everything all at once and burning yourself out. 
Once you've established which platforms are best for your business, it's time to form your strategy. Define your social media goals by looking at your business objectives and seeing how the two can align. Goals are the single most important part of any good strategy. They can help you determine how to focus on each platform, because each one has its own strengths and uses.  
Next, you need to tune in to your audience demographics. Ask yourself who is an ideal customer for your business. This is the key to figuring out what kind of content your audience wants to see and what they will like, comment on, and share. This is also crucial for finding followers with the potential to become clients and eventually loyalists of your business.
No successful strategic framework is complete without an authentic brand voice and tone. The simplest and most effective way to develop one is by defining your brand in three words. Keep in mind, authenticity is critical for attracting followers. There are many companies that try way too hard to be trendy, and it comes off as disingenuous. Define your brand in an authentic way, be consistent, and people will be attracted to it.  
Choosing What to Post 
The real work on social media comes from curating content that your audience will find engaging. Your posts should always include a combination of high-quality visuals and text.  
Videos are currently the highest-performing medium on social media. A pro tip is to keep them under a minute. The average attention span is decreasing exponentially, so the shorter, the better. Also, if there is someone speaking in your video, add subtitles, since most mobile viewers watch videos on mute.  
Keep your content engaging with multiple graphics and photos. Most of the social media platforms now allow you to post several photos at once. If you are hosting an event or launching a product, adding more than one image will give your audience more to engage with.  
For messaging, keep it short and sweet, and always stick with your brand tone and voice. There is no need to oversell on social media. You shouldn't write a full paragraph for a post; instead, write one to two concise lines with a relevant link and photo. 
Make sure you are planning a variety of content. The majority of your posts should lead back to your website or blog, and the rest should either come from relevant sources like partnerships or thought leaders, or be sales posts. It is also a good idea to add in company culture posts every once in a while to give a face to your brand.  
Consistency is key with ongoing activities and content. For example, if you run a podcast, pick a specific day and time each week or month to publish it. Your followers will be anticipating the next installment, and if it's not there consistently, they might lose interest.  
For those of you with some extra money to spend on advertising, paid and boosted ads can be a good way to grow your audience, as they're the best way to get your posts seen by those that don't yet follow you. Understanding your audience demographics, location, and interests is important for creating effective ads, but adding a little money can go a long way — especially on Facebook and Instagram, where the current active user count is 2.2 billion and 800 million, respectively. That's a lot of potential customers, and you can reach more of them if you "pay to play."
Management and Scheduling Tools 
Creating a social media content calendar is a simple and efficient way to achieve the maximum impact on your channels. All you have to do is list the dates and times when you plan to publish content on each channel. You can outline your day-to-day posting schedule and specific campaigns in an Excel sheet or by using a social media calendar template. Your calendar is a useful tool for making sure posts are published at optimal times.  
There are a variety of platforms that can help you plan and manage your accounts. I suggest researching a few and testing out ones that offer free trials or low-cost monthly options. Most of the time, it's a better deal if you sign up for a year, so find the right fit and then commit.  
Keep us posted about which social media platforms are best for your business and what tools you're using to make them work for you!  
Interested in learning more about digital marketing essentials for jewelers? Check out this Rapaport Academy online course, which covers social media and much more. 
Click here to download our FREE Social Media Planner to help you organize and plan your social media campaigns.
Read the other blogs in this series:
The Jewelry Retailer's Ultimate Marketing Guide: Part 1/5
The Jewelry Retailer's Ultimate Marketing Guide: Part 2/5
The Jewelry Retailer's Ultimate Marketing Guide: Part 4/5
The Jewelry Retailer's Ultimate Marketing Guide: Part 5/5
---